Summer Nights
Every Friday & Saturday | June 5 - September 5
Open until 8 p.m.
Party until the sun goes down this summer! On Fridays and Saturdays, we'll be open until 8 p.m. That's not all! When we're open late we'll have music, activities, prizes and more!
Mermaid Mondays
Every Monday | June 8 - September 7
12 p.m. - 2 p.m.
Maui Jack's is going to have some very special visitors this summer! Each Monday a pod of mermaids will be visiting the waterpark to play games and greet kids. Stop by between 12 and 2 p.m. every Monday from June 8 through September 7 for fun with magical mermaids.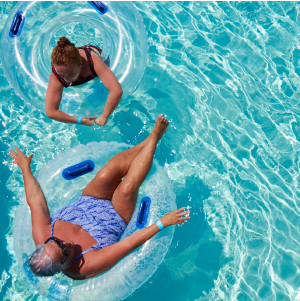 Tump Tuesday
Every Tuesday | June 9 - End of Season
Calling All Locals! Accomack County residents and Teaguers in the 22236 zip code can save 50% on late-day admission from 3 p.m. - 6 p.m. Bring a valid ID when you purchase your passes and save! 
Friday Pool Deck Dance Party
Every Friday  | May 29 - September 4
Get ready to bust a move because we're kicking the weekend off with a dance party! Each Friday we'll have a themed party with music, dancing, games and giveaways!
Saturday Family Fun Day
Every Saturday | June 7 - End of Season
We're all about helping friends and family have fun, so gather your crew for competitions and activities throughout the day.